Booking information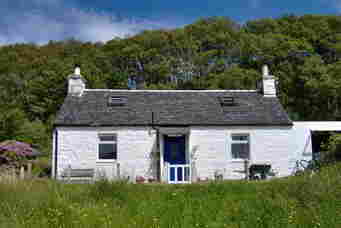 Booking Information

Bookings will be confirmed on receipt of a completed booking form (see below) and a non refundable deposit of £150 per week.
The booking will be held for 7 days to allow time to make payment and complete the booking form. After this period if no contact has been made the booking will be cancelled and returned to the availability calendar. All receipts and directions will be sent by email unless otherwise requested.
Payment of the balance is due 6 weeks before the start date of your holiday, in default of which the reservation may be cancelled.

Bookings made within 6 weeks of the start date must be paid in full at time of booking.
Departure should be by 10.00am and arrival after 4.00pm.
Cancellation
If you cancel within 1 month of start date no refund of the balance will be made, unless the property can be relet.
We recommend you book the ferry early, especially in the school holidays, as it can get very busy in summer.
We recommend taking out holiday cancellation insurance.
If the property should become unavailable for any reason (eg. fire or flooding etc) we will notify immediately and all monies will be repaid.
No responsibility is taken for loss of personal effects whilst on the property.
Occupation
Eastcroft sleeps 2-4 persons and no more than 4 persons are to occupy the property
Dogs (maximum 2 dogs)
We are happy for you to bring your well behaved dogs, by prior arrangement, but would ask that you do not leave them alone in the house and do not let them on the beds or furniture. Please clear up after your dog.
Breakages sometimes happen, so if you do break the odd mug or glass please don't worry, we know accidents can happen. We do not ask for a security deposit, preferring to trust our guest to treat Eastcroft as they would their own home, we have never been disappointed in this.
Please note we do not allow the use of candles or tea lights in the house due to the fire risk.
Eastcroft is a non-smoking house, and we would ask you to respect this by not smoking in the house.

We use Eastcroft ourselves for several periods during the year and regard it as home, as we hope you will do during your stay.
We hope you will enjoy your holiday in Eastcroft and please leave it as you would wish to find it.
If you would like to make a booking please complete the booking form below. We would be very happy to hear from you.
Please make cheques payable to Carol Macphail, or if you would like to pay by bank transfer please contact us for details.
For payments from abroad by international bank transfer there is a £10 charge per payment.